Conapto welcomes three substantial industry experts
We are honored and happy to announce that Lars Tisén, Johan Berglund and Mattias Borgelin has decided to join Conapto on our journey to grow in the colocation industry. They are all highly experienced and dedicated to participate in the revolution of the cloud, IT infrastructure and communication service industry.
Lars Tisén was most recently assigned as sales manager at Digiplex. Before that, Lars has a long career within business development at companies such as Evry, Logica (CGI), HCL, TCS and HP, which gives him a solid background from most parts of the industry. Lars will be assigned as sales manager at Conapto.
Johan Berglund is too from Digiplex where he was one of their first employees, participating in building up their organization from scratch. Before that, he worked within consultative sales at TelecityGroup. Johan will work with business development and handle our major customers.
Mattias Borgelin is a recruitment from Equinix where he worked with sales and business development. Before that, he also worked at TelecityGroup where he had many different roles within sales, since 2006. Most recently, he had a global role focusing on customers within telephone operators. Mattias will contribute with his knowledge and experience within communication solutions, colocation and cloud/Internet Exchange. At Conapto, he will continue practise his expertise within business development and also handle our major customers.
"It's with great pleasure we are announcing these recruitments, some of the best within the industry. Our position, as a Swedish challenger with a fresh mindset and a flexible business model, is something that the guys really bought. Our business model, in combination with a broad selection of communication solutions makes us a unique actor on the market. We're delighted that they want to be a part of that." says Håkan Björklund, CEO at Conapto.
To Lars Tisén, Johan Berglund and Mattias Borgelin we'd like to say – welcome to Conapto!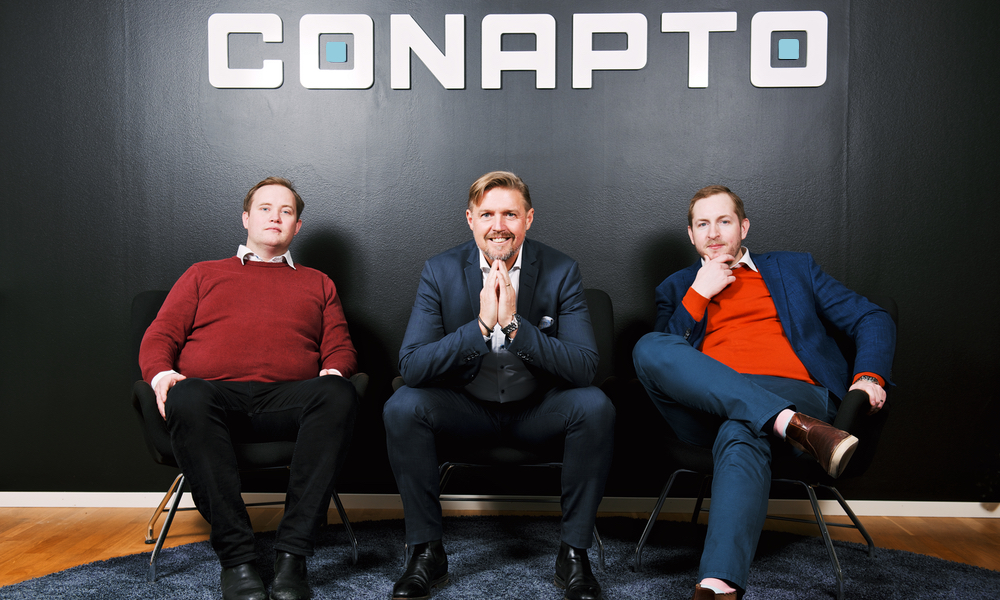 [social_warfare]